Wifey Gives Head Wearing Her New Blowjob Bib
Since we just finished Thanksgiving I should probably stick to the theme and show my thanks for the heavy shooting penis Hub lined me up with this scene! 😉 I ran into this cute little bib when I was out shopping for naughty items for a party my friend was throwing with a theme of bondage. Thought it would fit the site perfectly! I also found these hot nipple clamps, which really heighten my orgasms. Very hot..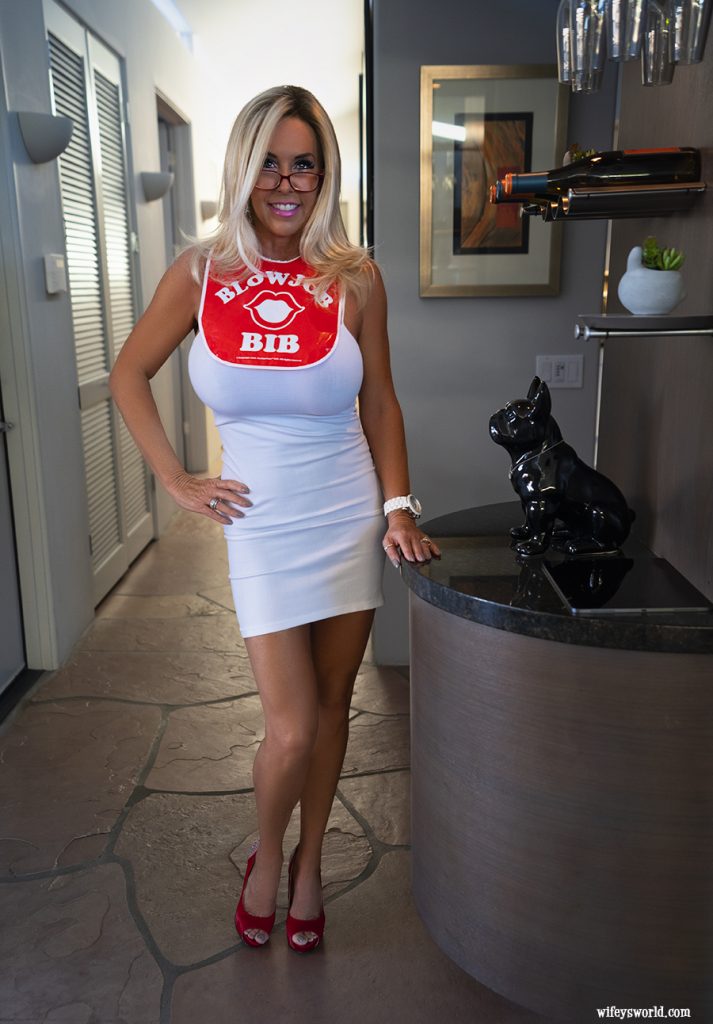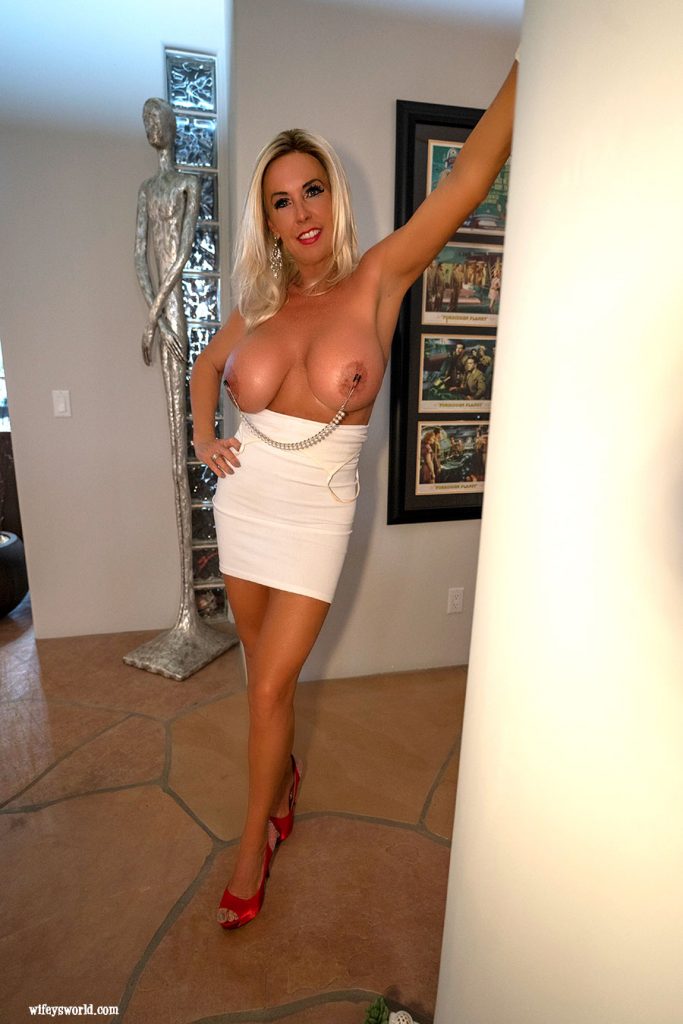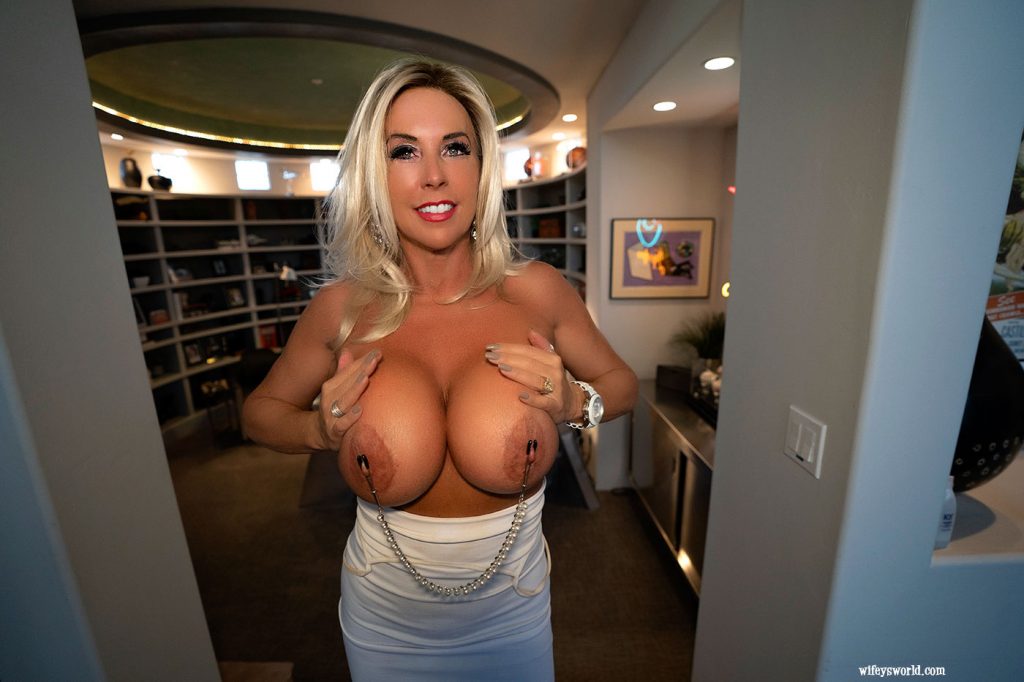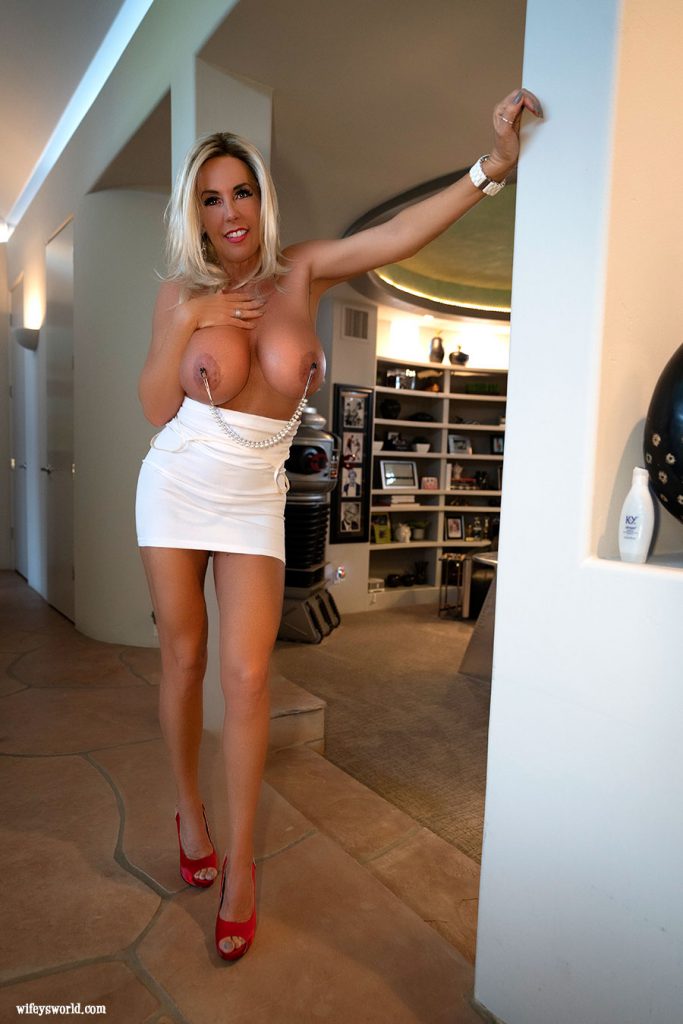 To see the full uncensored cock I suck and the massive load I swallow, you'll have to join me at Wifey's World! I just cant' show you everything here, but I assure you, I really didn't need the bib. LOL
Come Join The Party @ WifeysWorld.com now!