Wifey Bangs The Poolboy
My new update features my little run in with the new poolboy. He couldn't stop staring at my tits (I guess what I was wearing didn't help) then he started flirtin' hard. I was feeling a little horny so it wasn't hard for him to talk me out of showing him my tits. While I was giving him a peek I noticed his pants began getting tired so I just took it all off to see what he would do. Turns out he was ready for action and we had a fun little afternoon, and the pool never got cleaned. I guess I will have to get him back soon.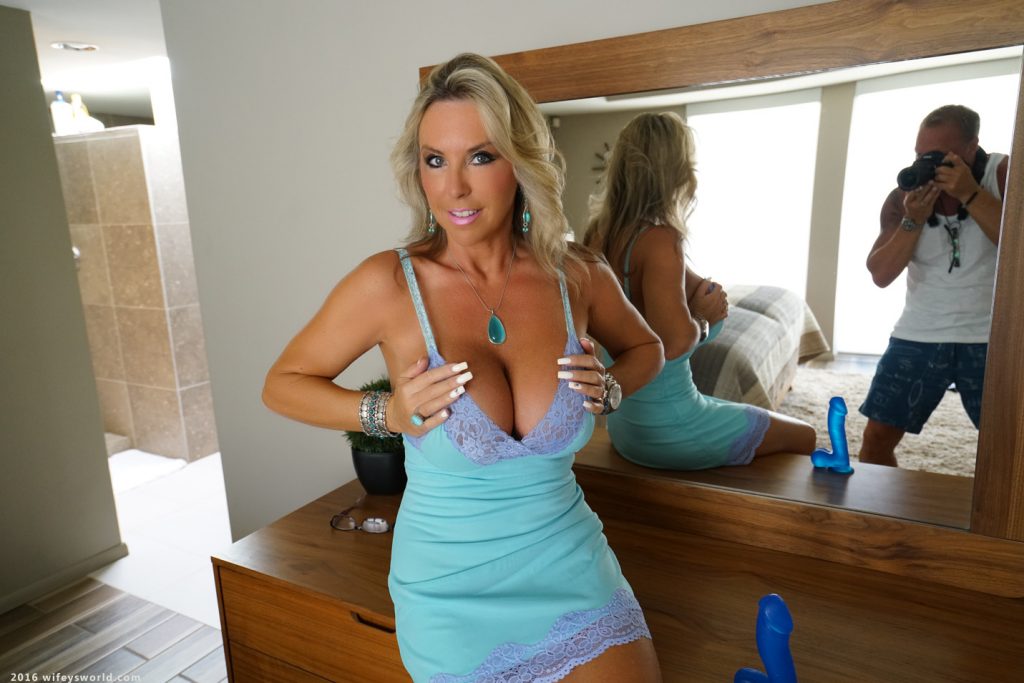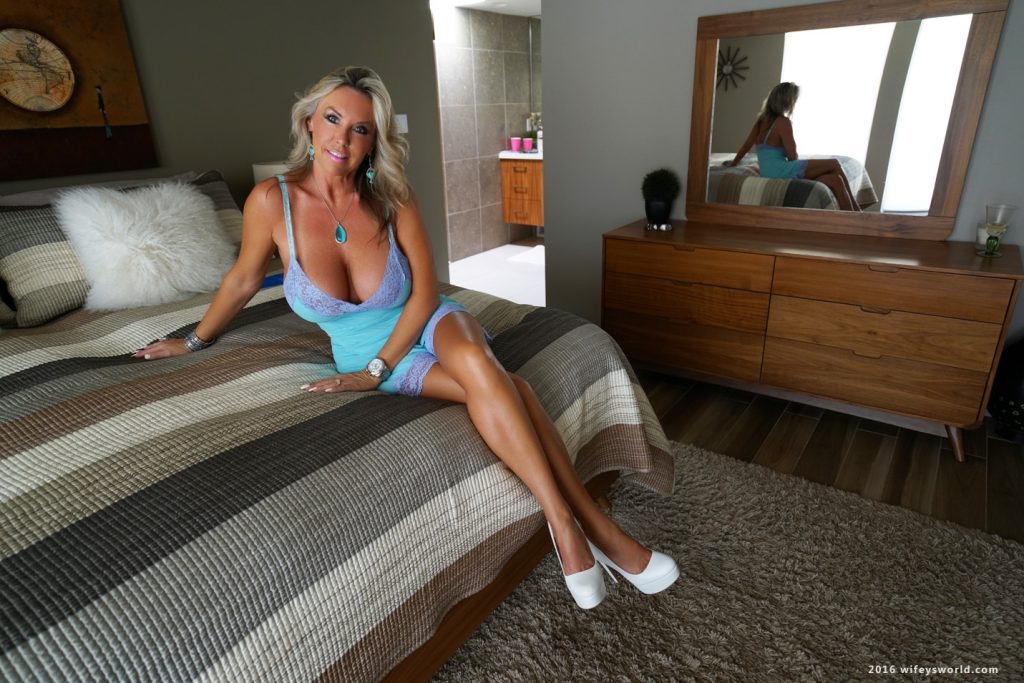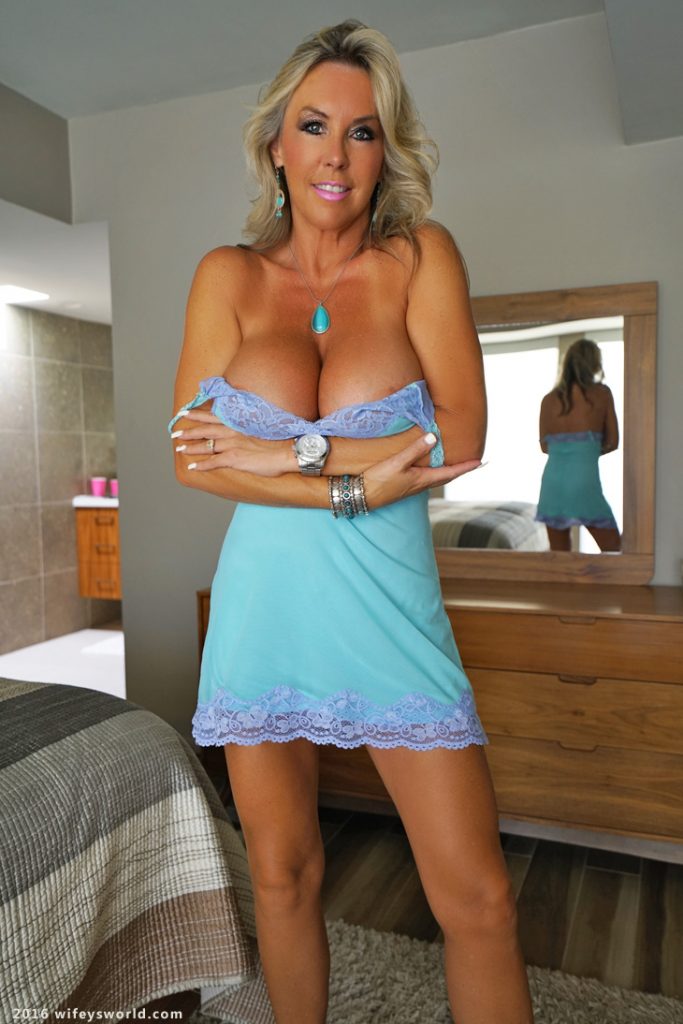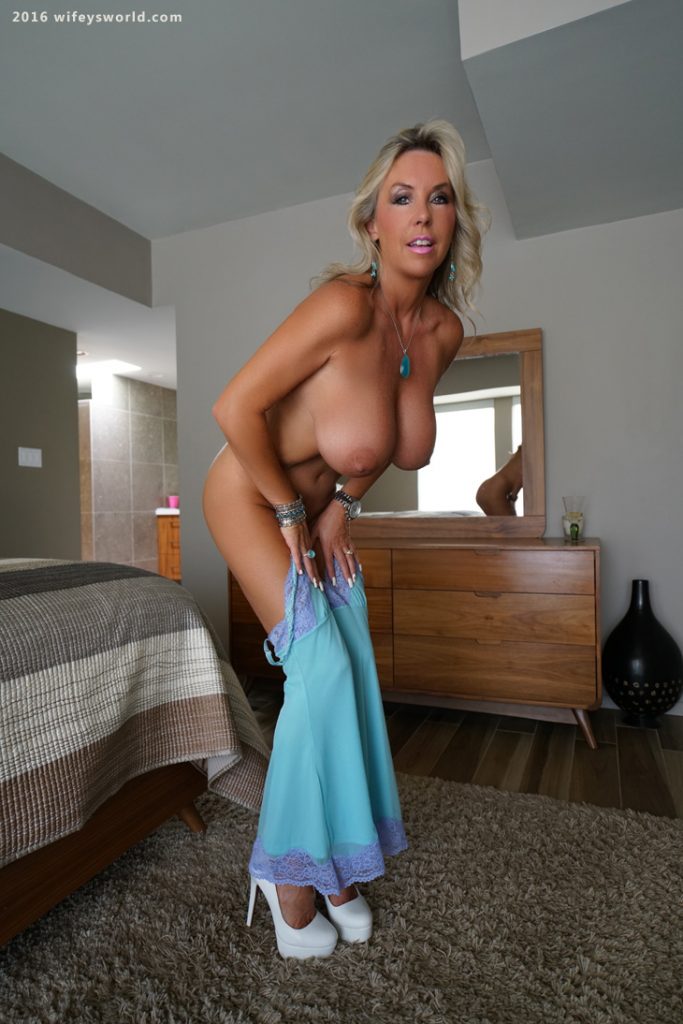 Watch the full, uncensored video of me getting busy with the poolboy at Wifey's World.