Hold onto your crotch, this is a wild one! This new video is one of the first times I had dropped to my knees to satisfy two strapping BBCs. I can remember being a little pretty nervous, until their pants came down. I was immediately wet. We were staying at a resort when we ran into a couple of my nephew's college friends. They said they'd always wanted to suck on my huge breasts so I knew this was gonna be a fun night! Both these guys are heavy cummers and at the end you will see what I mean, I was completely soaked. Cum join me and watch this bad girl video!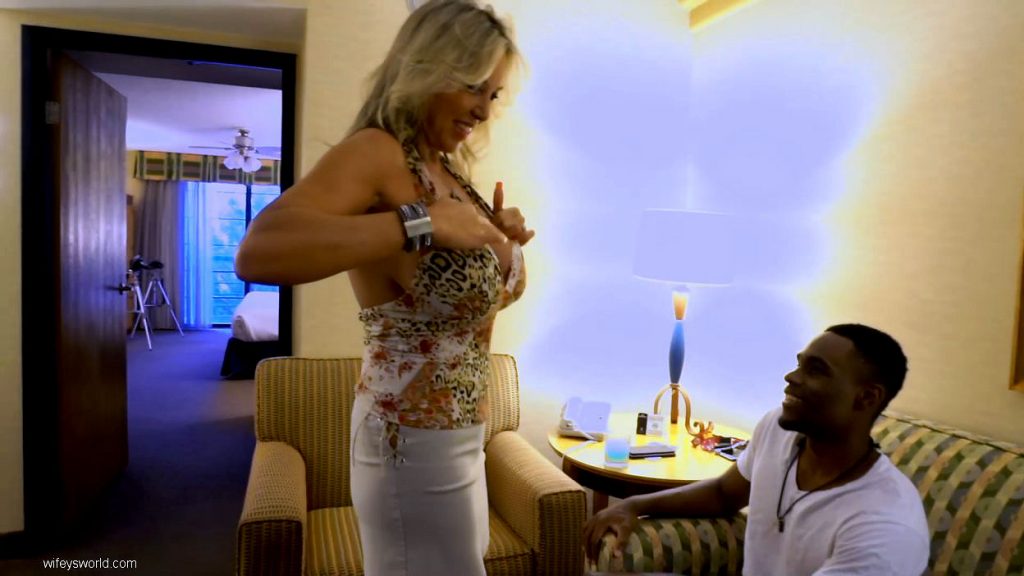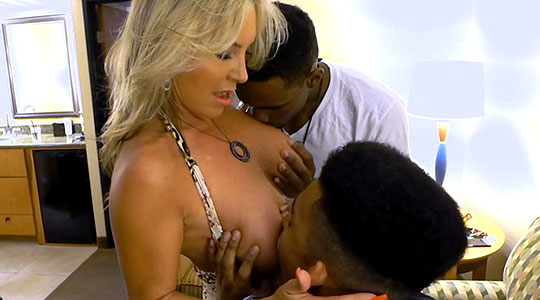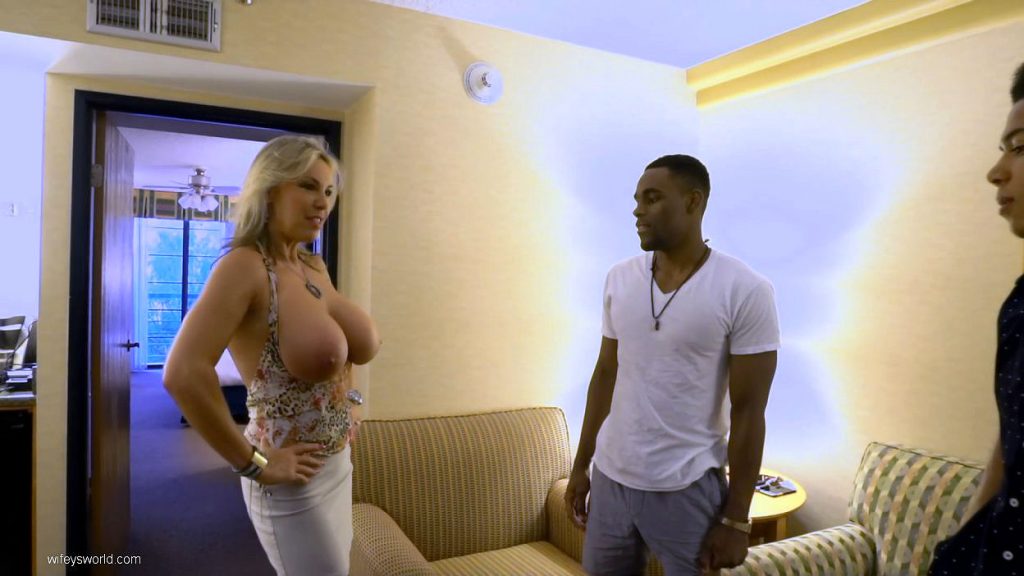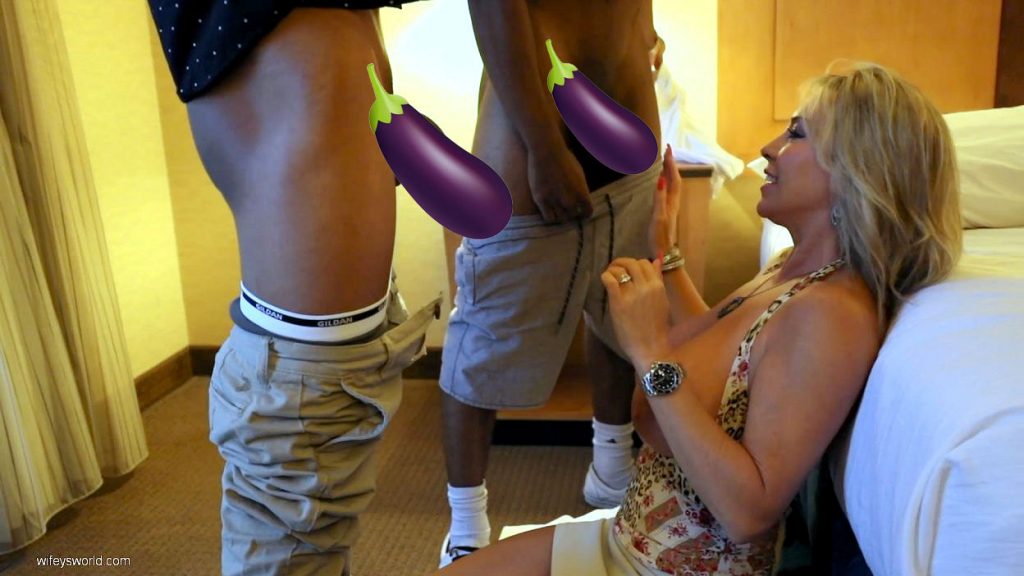 This video is really NAUGHTY!
Join Wifey's World Now To Download!